Proof that a good tech gift can win any woman over.
Table of Contents
You're probably looking for a gift to impress the lady in your life. Maybe you want to revolutionize the everyday electronics she uses like computers, cell phones, or headphones, or maybe get her beauty and wellness devices to help her relax better. Maybe she's been thinking of getting an upgrade and trying something state-of-the-art, something more convenient, voice-activated, and more hands-off. Then of course, when buying techy gifts, there's a lot to think about, like daily rituals, models, brands, features, and functionality. Whatever the case, she'll more than love the recommendations below, that she might never live without again.
iPad 10.2
A tablet that can do just about anything.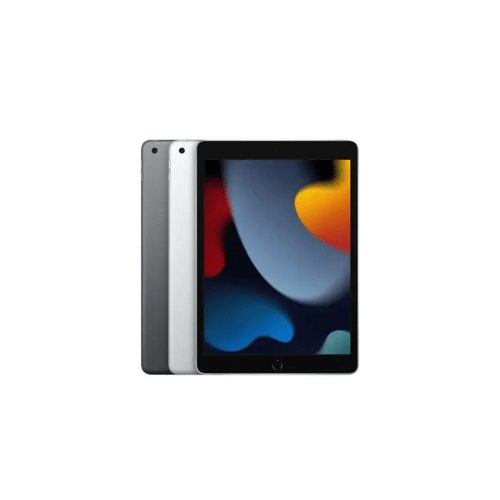 Buy it!
Ember Mug 2
Make sure your drink never goes cold again.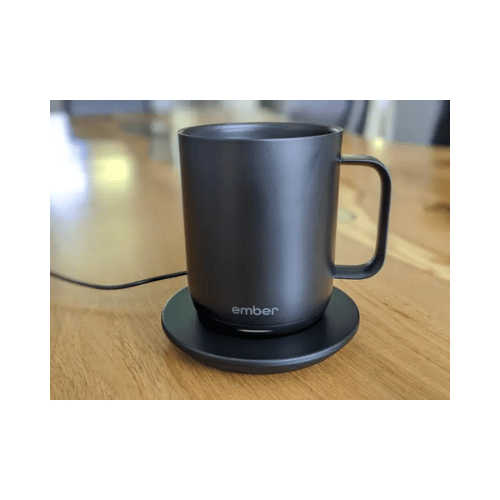 Buy it!
iFixit Essential Electronics Toolkit
A handy toolset for the woman that likes to tinker.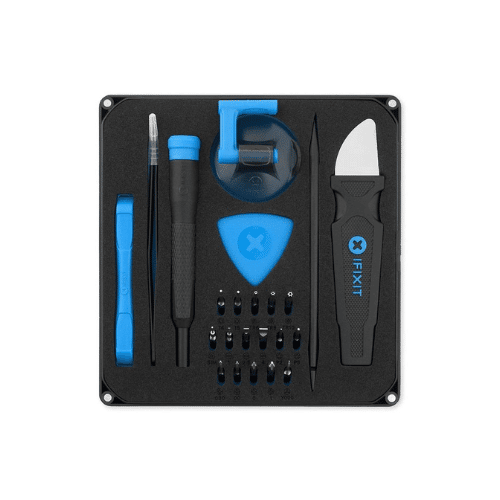 Buy it!

Razer Kishi Mobile Game Controller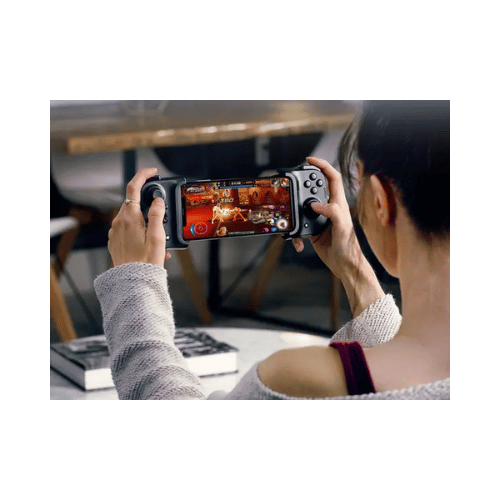 For the gamer that doesn't want to be limited to her PC or console, the Razer Kishi Game Controller helps turn her phone into a mobile gaming platform. It works with iPhones and Android phones. All you need to do is slot it directly into the charging port and you can give your phone console-level controls that let you play your games on the go. 
Get one on Amazon.
Roccat Elo 7.1 Air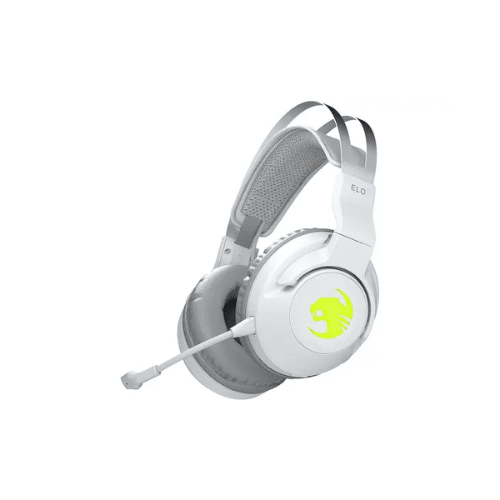 Something else for the gamer in your life. The Roccat Elo 7.1 Air sounds just as good as it looks and she's going to love it. It's got soft memory foam ear cushions, a lightweight design, and a suspension strap headband so she can play for hours without any fatigue. It delivers great sound quality, 3D surround sound, and a long battery life lasting up to 24 hours. What makes it even more awesome is the Roccat AIMO illumination RGB lighting. 

Get them on Amazon.
iPad 10.2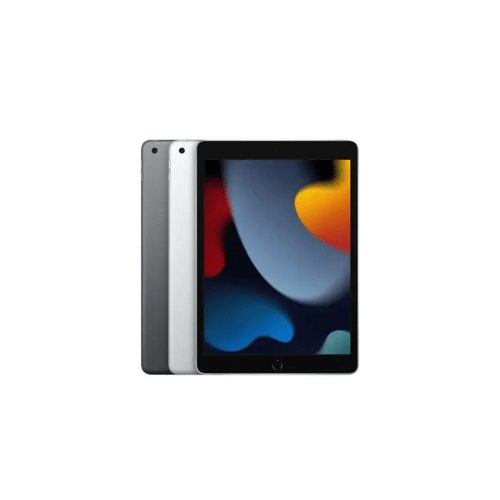 A lot of us use phones for a lot of digital functions these days and to keep ourselves distracted. After using your phone for the longest time, you've probably realized, that a small 6-inch screen just doesn't cut it anymore. Apple's newly updated iPad is a great gift for anyone that wants a tablet that can do just about anything. It's got a sharp display, an ultrawide front camera, long battery life, and improved performance. It's a great compromise between getting her a new laptop or phone.

Get one from Apple.
Nanoleaf Lines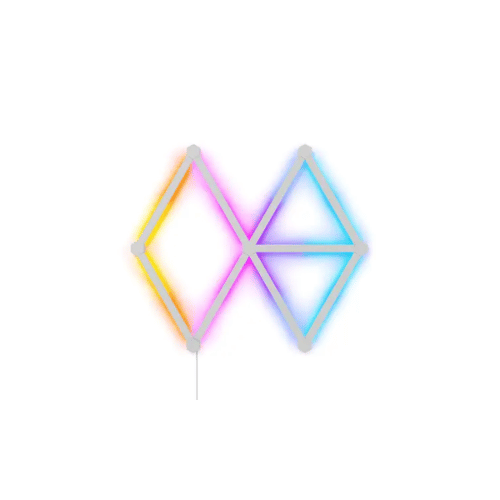 The smart wall light brand that continues to remain unbeatable and comes just in time for special occasions. The new model would make a great gift since they're gorgeous looking and can display over 16 million colors, can be synced to music, and are compatible with smart home systems. They add a stylish and functional flair to your home.

Get them on Nanoleaf.
Amazon Echo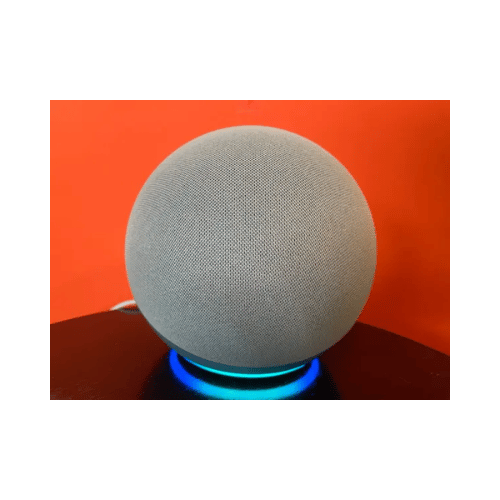 If she doesn't have a smart speaker, you might want to consider getting her the game-changing Amazon Echo. The speaker comes with Alexa for some hands-free functionality. She can play music, answer questions, order products, play games, and a lot more. If she's got other smart home gadgets, Alexa can sync with and control those too.

Get one on Amazon.
Ember Mug 2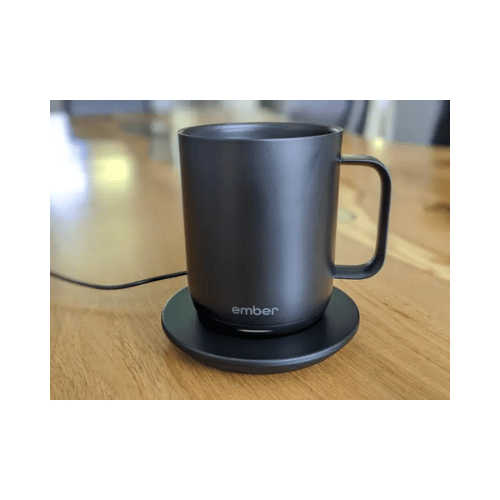 Meet the app-controlled Ember Mug 2, which will make sure her favorite drink never gets cold again. She can control it with an app and choose the exact temperature she wants to keep her drink at. The mug will keep the set temperature for up to 80 minutes per charge. It's made of stainless steel and coated in ceramic. 

Get one on Best Buy.
Segway Ninebot ES2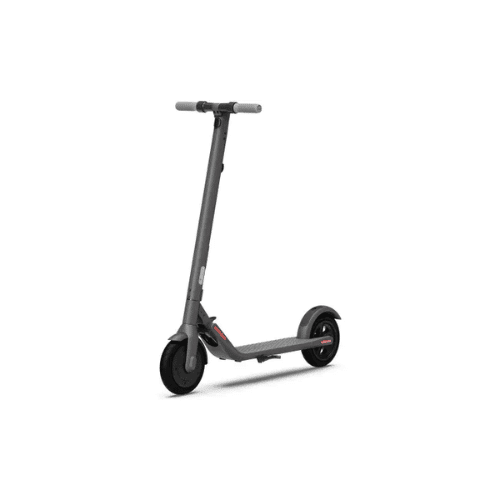 An easy way to run errands and make things greener, or just get some fresh air without taking the car or the bus, or the subway. For the woman in your life that makes it a point to do things sustainably, she might appreciate a solid electric scooter. This one is great for saving time and has a battery life that lasts for up to 13.7 miles. 

Get one on Amazon.
Google Nest Hub Max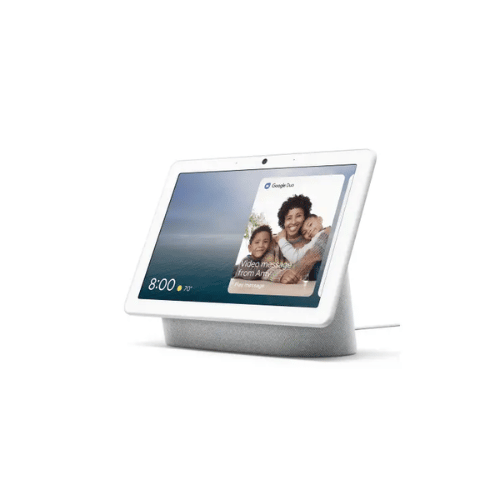 If she's been thinking about investing in a smart home system, she'll appreciate having easy control for all her connected devices from this handy 10-inch HD screen. She can also make video calls, host video conferences, and access her calendar so she always stays right on point with her schedule.

Get one on Target.

Case-Mate Phone Case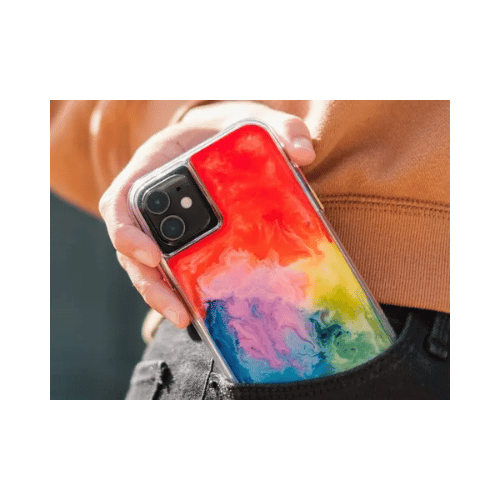 Case-Mate offers a wide range of options for iPhones and Samsung phones. You're guaranteed to find something that matches her style. Whether she wants something slim, classical, made of leather, or even covered in real pressed flowers, Case-Mate as you covered. 
Get one on Amazon.
iFixit Essential Electronics Toolkit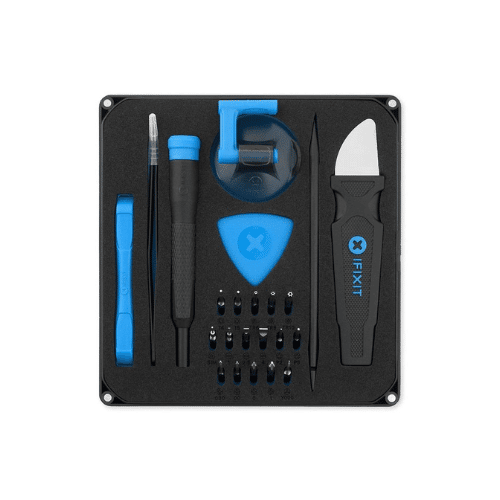 If she loves to tinker with gadgets, she'll instantly fall in love with these essential tools by iFixit. Experts with many years worth of experience in tearing down and fixing tech products put this toolkit together. It includes precision screwdrivers and tweezers, opening tools, and other bits. The tools are all neatly organized in a carrying case and come with a lifetime warranty from iFixit.
Get one on Amazon.
Apple AirTag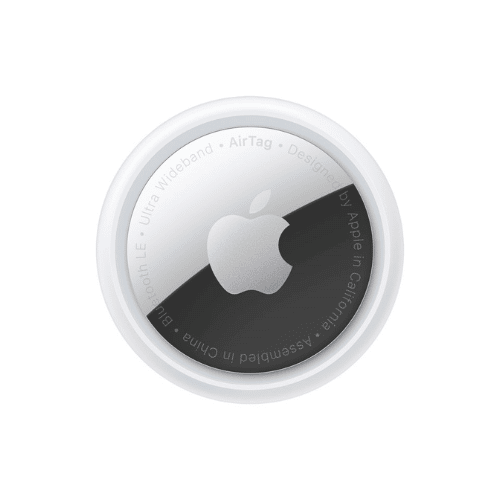 The Apple AirTag is a great gift to help her keep track of keys, bags, or any item she attaches it to. It comes cheap, has a water-resistant design, a replaceable battery that lasts for over a year, and a bunch of cool accessories for protecting and accessorizing it.

Get one on Amazon.
Soundcore Life P2 Mini True Wireless Earbuds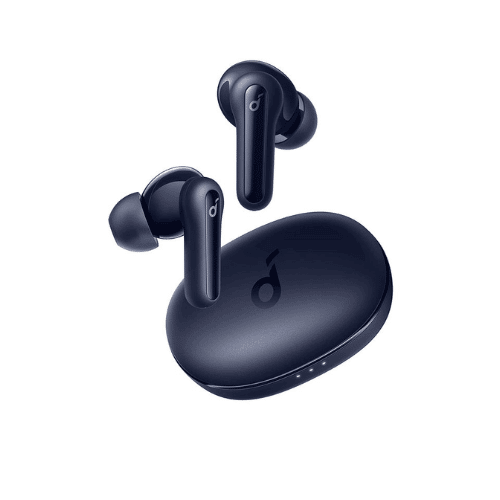 An excellent tech gift for any occasion thanks to Anker giving some breathing room on their price tag. They have a cool design, are exercise friendly, water resistant, offer good sound quality, and are a comfy fit. To make things even better, they've been future-proofed with Bluetooth 5.2 and 8 hours of battery life. 

Get them at Walmart.
JBL Go 3 Mini Bluetooth Speaker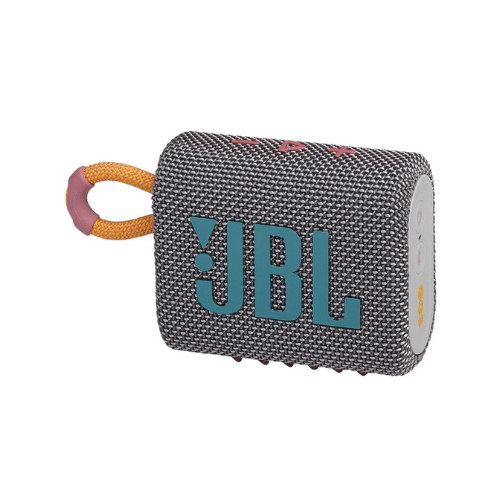 The JBL Go 3 Bluetooth Speaker is a great gift to help her enjoy her tunes on the go. Despite its miniature-looking size, the speaker is waterproof and is capable of delivering powerful and quality sound. It's stylish, has a durable fabric exterior, a convenient carry loop, and a battery life lasting up to 5 hours.  

Get one at Walmart.
Wyze Cam Pan Smart Home Camera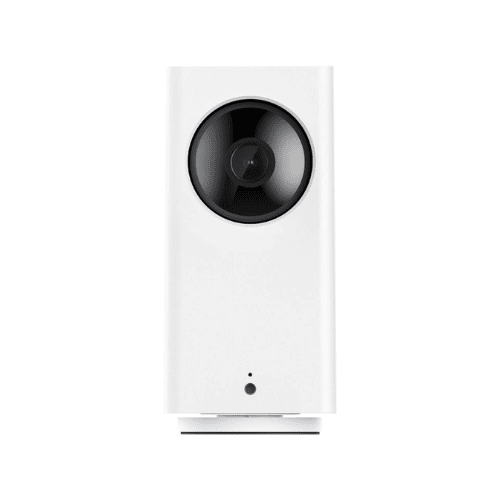 A versatile little gadget that will bring her peace of mind while she's away from home. It allows her to live stream and records full HD video, even in the dark. It can rotate 360 degrees and tilt up and down, so it also works great for keeping tabs on pets. It also sends alerts when it detects motion or sound. 

Get one on Amazon.
Casio G-Shock Digital Watch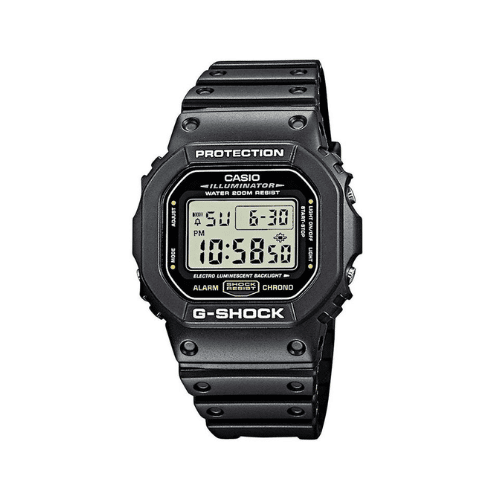 This is one of the coolest cheap tech gifts for an avid gearhead. The lightweight and rugged timepiece takes you back with a remake of Casio's iconic first-ever G-Shock that was first released about 4 decades ago. It remains waterproof up to 200 meters and has feature-packed digital movement.  
Get one on Amazon.
Spigen Rugged Armor Case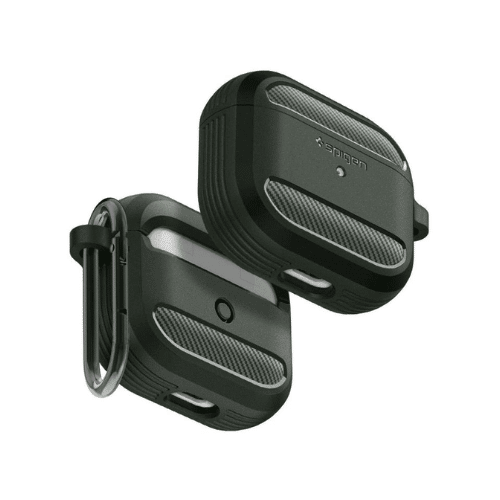 This armor case is a great gift option if she already has a set of Apple Airpods. They have a cool design with carbon fiber bits, and a tough build that is reliable and will protect the buds. The case also comes in a few other colors, like black charcoal and green.
Get one on Amazon.

AeroGarden Harvest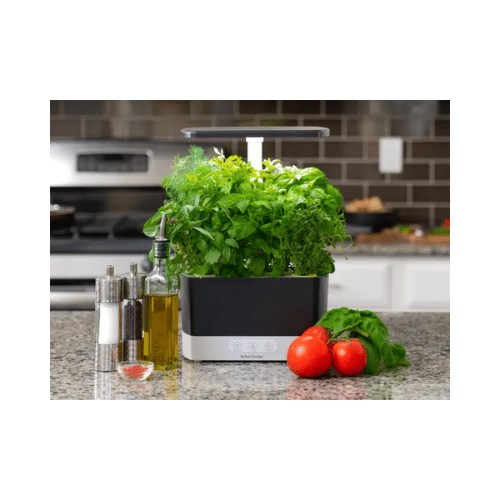 Most people love fresh herbs. The AeroGarden Harvest isn't super high tech, but it is techy enough in that it brings in hydroponics to help you grow delicious herbs, and quickly without much effort. All she has to do is pop the seeds in the planter, add water regularly, and add the included plant food from time to time. The planter will do the rest, providing light on schedule, moving the water, and alerting her when it needs more. 

Get one on Amazon.
Victrola Vintage Portable Suitcase Record Player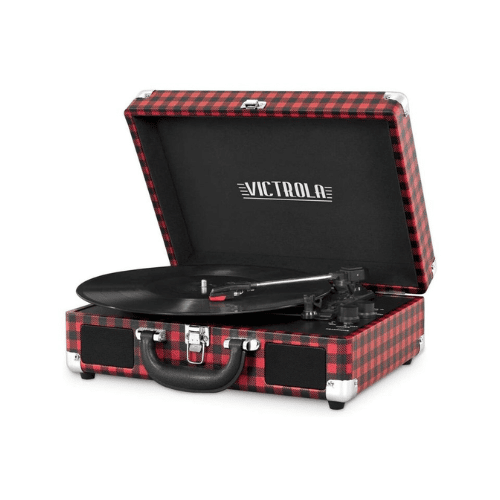 This record player is an exciting gift for beginner and experienced vinyl collectors with a vast collection of music. It's surprisingly affordable and comes with a cool retro design, built-in stereo speakers, and Bluetooth connectivity for using wireless headphones or speakers. It comes with a bunch of color options, making them a great addition for decorating any space and it looks like a suitcase when closed.

Get one on Amazon.
Carver Photo Frame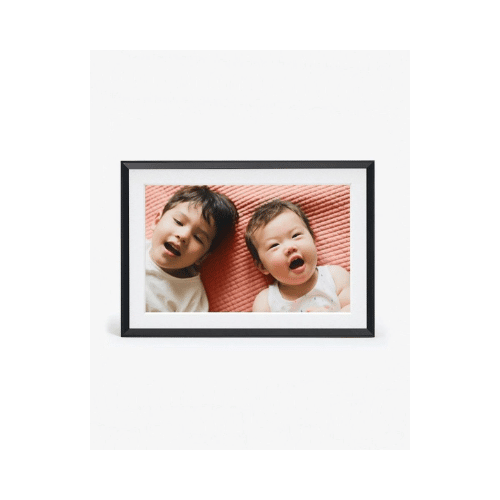 A wi-fi-connected frame that'll make it easy for her to display and share all the best moments of her life. The frame is great for reminiscing on the old times and can be used to share pictures, videos, and more, right from her phone.

Get one on Amazon.
Around the Block 500W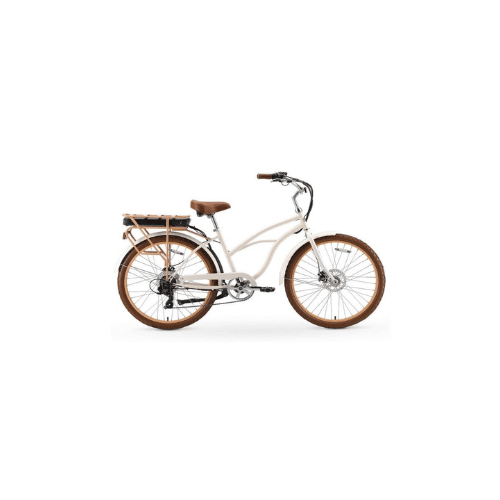 An exciting and daring e-bike that'll help her keep in shape or can even be a great pass-time activity and way to get some fresh air. It can compete with seven speeds and features a whisper-quiet motor, that'll bring an unprecedented level of relaxation and quiet to joy rides and cruises. 

Get one on Amazon.
The Bigger Carry-On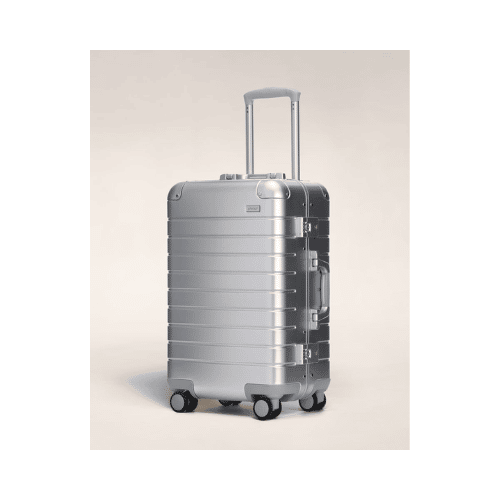 For the frequent flier and something to help her look forward to her plans to travel around in her retirement. The Away's Carry On suitcase comes with a built-in USB charging port that will keep all her devices in the green. 

Get one at Away.
Dro Intelligent Robot Vacuum Cleaner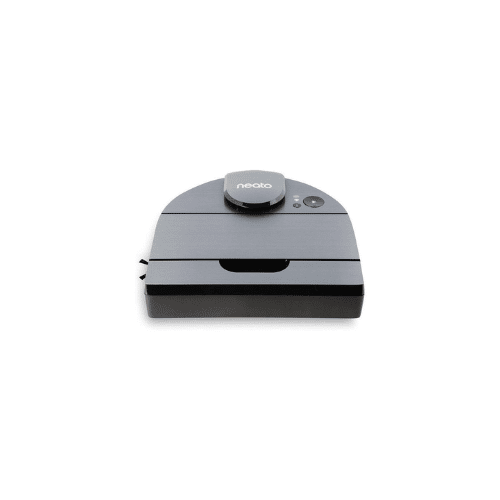 A wi-fi-controlled robot vacuum to help her keep her house clean without having to lift a finger. This robot vacuum even comes with an extra boost option to give it the kick it needs to get the job done. It can automatically decide how much power it needs to finish the job, charge up and then continue right where it left off.  

Get one on Amazon.
Heated Vest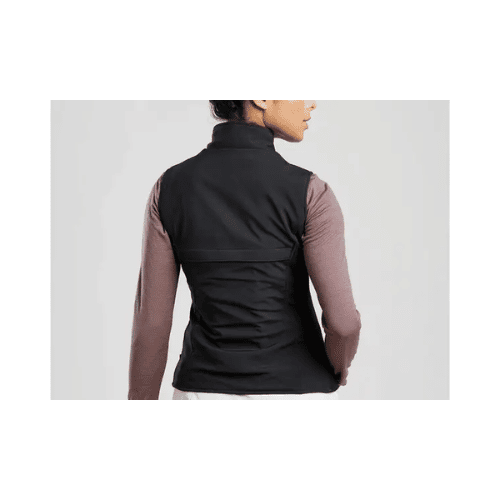 It's always advisable to layer up when it gets cold, especially in the winter, and so is a heated vest. We all wish we could wrap ourselves up in heated blankets while out and about. A heated vest makes that dream come true. Some boast up to seven hours of battery life and a fit so stylish and comfortable, that she won't even notice the battery and heater inside.  

Get one on Amazon.
A Tile Bluetooth Tracker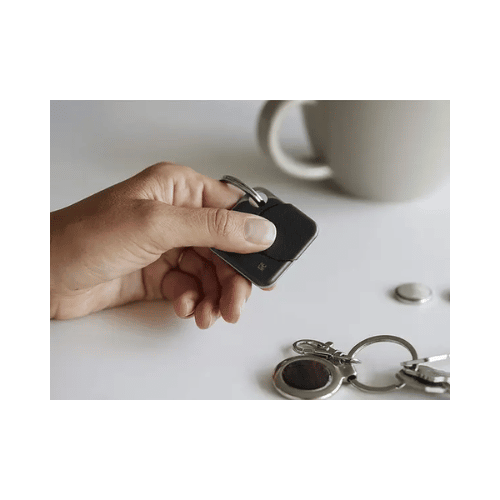 Everyone has a lot of things to keep track of in their lives, and it can be easy to lose track of some things. That's where the Tile Bluetooth Tracker comes in. She can stick one of these to any of her items, so she never has to scramble to find lost items when time isn't on her side. They come in a variety of models and sizes. 

Get one on Amazon.

Kindle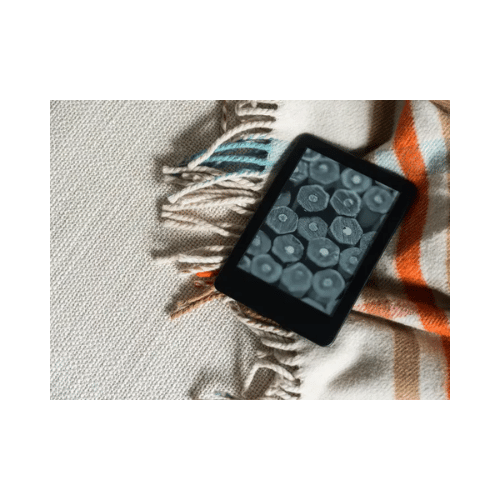 A great gift for someone on a budget and it might not be as crisp or bright as other models, but it offers a lot of value for its price. It comes with Amazon's unrivaled selection of ebooks available for download and she can also get books for free or borrow library books on the Kindle. 

Get one on Amazon.
Roku Streaming Stick
These days a lot of us use smart TVs, but if she needs a standalone streaming player, the Roku Streaming Stick is the right tool for her. Its affordable and has a simple interface. It comes in a compact package, so she can take it anywhere. It also lets her stream in 4K HDR, it can use voice commands to find content, and pairs well with other home systems like the Alexa smart speaker and google assistant.
Get one on Amazon.
Belroy Standing Pouch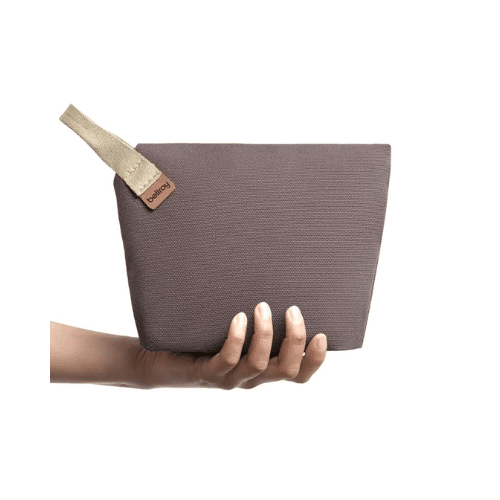 A great gift to help her neatly store and organize all her cables, wireless earbuds, and battery packs, as well as other small gadgets and daily essentials. It comes with an expandable interior with plenty of pockets and compartments, a zipper closure, and a neat carry loop.

Get one on Amazon.
Nimble Champ Lite Portable Charger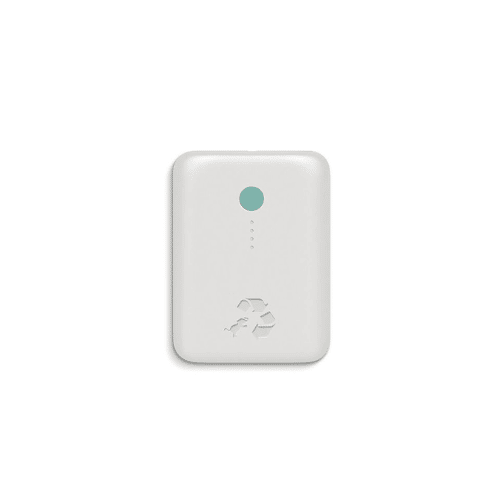 This sleek and compact Nimble Champ Lite battery pack is a great gift since it can fully charge most smartphones and leave some power to spare. It comes with a USB port and even a USB-C output. It comes in multiple colors, and it is impressively made from recycled plastic.

Get one on Amazon.
DRx SpectraLite FaceWare Pro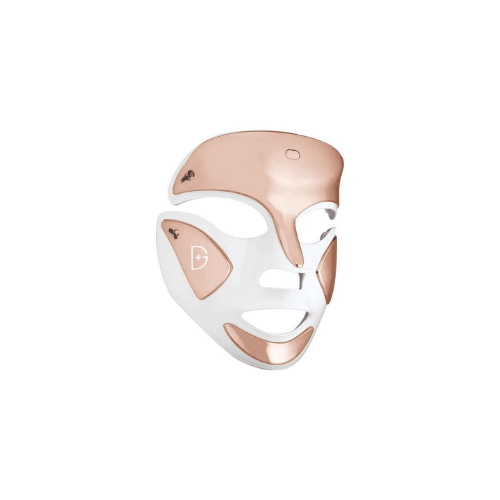 A must-have gift for the skincare lover that smooths face fine lines and wrinkles, reduces the appearance of sunspots, and discoloration. It also evens skin tones and texture, clears mild to moderate acne, prevents flare-ups, calms redness, reduces inflammation, and increases skin density.

Get one on Amazon.
Self-Cleaning Water Bottle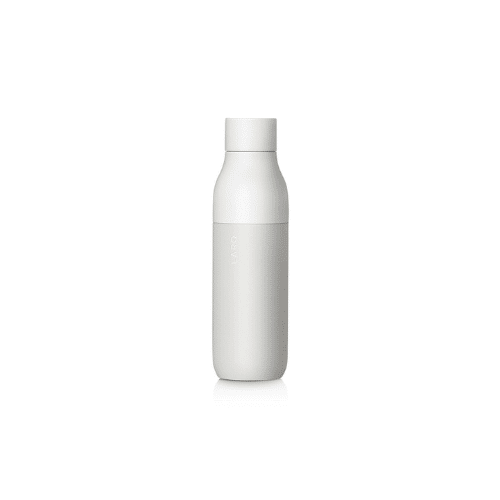 This smart water bottle comes equipped with innovative light technology that automatically disinfects the bottle after each use. It easily gets at the hard-to-reach corners of the interior to eliminate weird smells and prevent bacteria build-ups. It'll also keep your drinks as hot or cold as you want them for up to 12 hours or 24 hours respectively, allowing you to enjoy your drink anywhere, anytime.

Get one on Amazon.
A Smart Reusable Notebook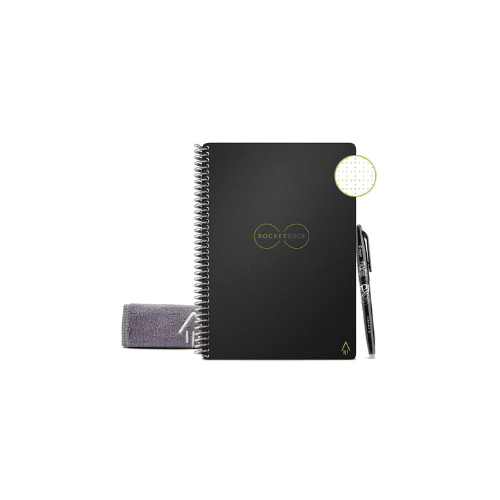 This notebook is great for anyone that wants to write things down and wants the notes to be converted digitally. It's also completely reusable. All you have to do is wipe it clean. The scanning feature captures colors, exposes the page with the right lighting and crops, and adjusts the page properly. The scans are done quickly and can be combined and uploaded as one document.

Get one on Amazon.
Beast Blender in Cloud White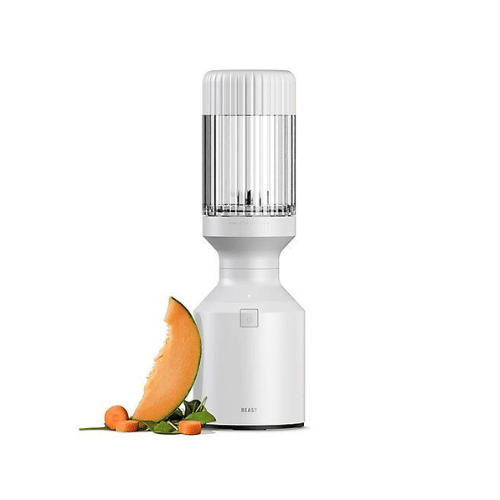 The blender she didn't know she wanted. She'll be over the moon mixing up the smoothest and sweetest smoothies she's ever made. It lives up to its name, being able to blend everything. You name it and the beast can probably do it.

Get one on Amazon.

Apple Watch SE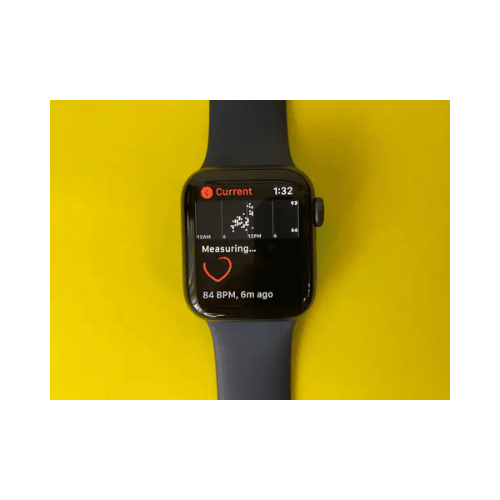 Apple's budget-friendly smartwatch that comes in several great colors including Rose Gold. She can also choose from several different bands that best cater to her style. It's also fits great on smaller wrists, thanks to the 40mm casing. It's got plenty of advanced features, showing you just how advanced it is, like a fitness tracker, health and heart rate monitor, and buzzes you with important notifications.

Get one on Best Buy.
Soundcore Infiniti Pro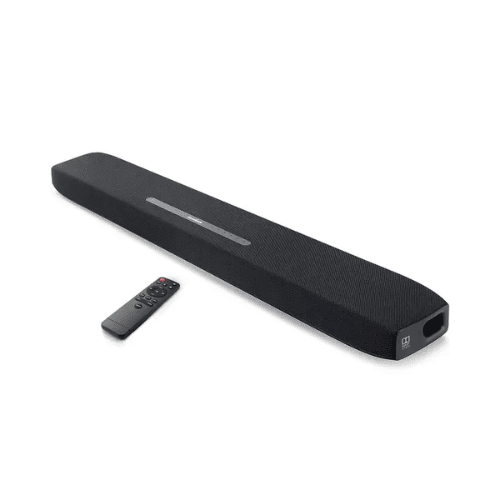 Soundcore produces solid audio options, from soundbars to headphones, all without going too high on the price tag. If she's looking for an affordable way to add the Dolby Atmos to her home theater, the Soundcore Infiniti Pro might be her best bet. It feels premium with a lightweight design for how much it costs. It's also got great sound quality and plenty of volume to cover a relatively large room. 

Get one on Amazon.
Dyson Supersonic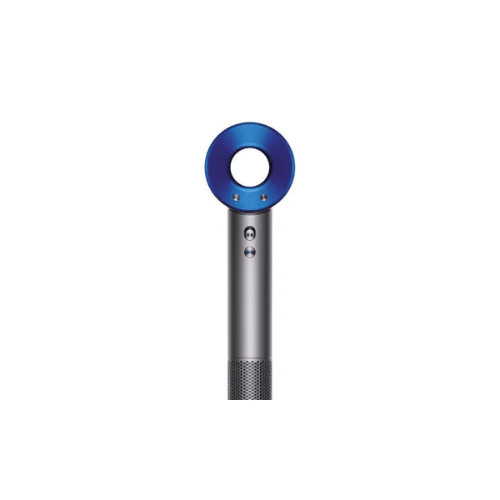 It might be expensive, but it's got positive reviews that suggest this futuristic hair dryer is worth the price. It measures temperature over 40 times a second to prevent heat damage and operates with less noise compared to other hair dryers. What makes it worth the price, is the results. It dries hair faster than the average hair dryer and might be the closest thing you get to a professional blowout.
Get one at Dyson.
Leatherman Bond Multitool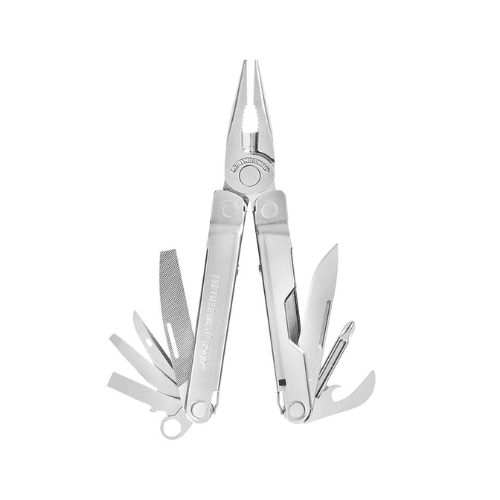 A meticulously crafted tool that's compact and filled with a bunch of features, that make it a great gift if she likes to tinker. It comes with a bunch of tools, like a trio of screwdrivers, a pair of openers, and a 2.9-inch blade. 

Get one on Amazon.
PowerA Spectra Infinity Xbox Controller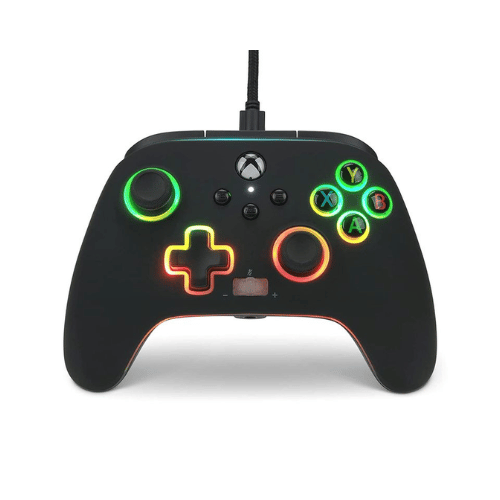 This controller is a reasonably priced tech gift that any PC or Xbox gamer is going to like. It comes with colorful LED lighting and a variety of modes, high-quality modes and thumbsticks with keys that can be mapped, also a volume dial. 
Get one on Amazon.
Holy Stone HS450 Mini Drone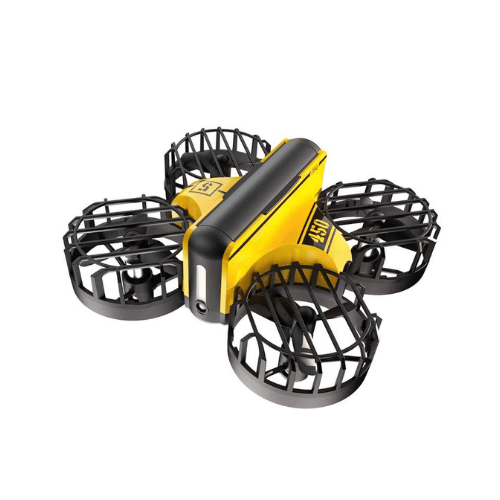 This surprisingly affordable mini drone by Holy Stone is a great gift option for beginners. It's got a clever design to it with protective shells around its rotors, tech for avoiding obstacles, 360-degree flight, and 20 minutes of fly time per charge. It also comes bundled with a controller and a pack of batteries. 

Get one on Amazon.
Ci 65 Inch Class 4K Smart Oled TV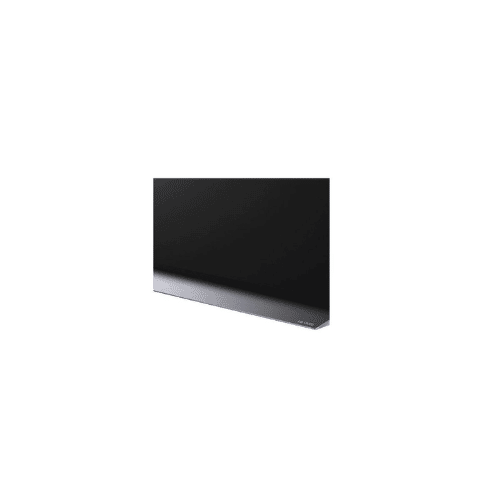 Big screens aren't just for men. Any TV  and movie-loving woman in your life is going to appreciate this 65-inch flat-screen with near-perfect black intense color and infinite contrast.

Get one on LG.
Dell Portable Monitor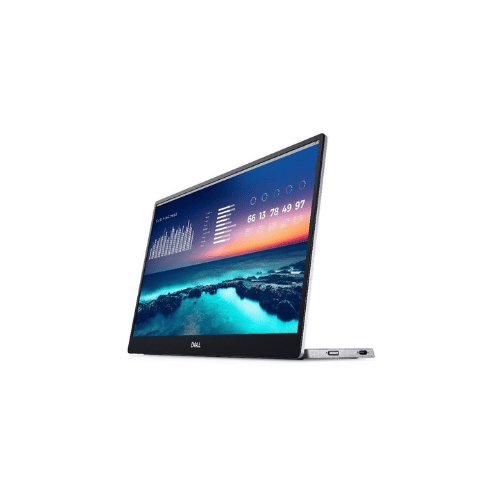 A portable lightweight monitor that lets the woman on the go keep on going without worrying about having to work without her big screen. It's convenient and easy to set up. It's also got a versatile design allowing her to set it up wherever feels the most convenient.

Get one on Dell.

You've come to the right place if you're looking for a graduation gift.
How to say 'thank you for being my godfather' without breaking the bank!
For the love of candles, you might need one of these.
We keep track of fun holidays and special moments on the cultural calendar — giving you exciting activities, deals, local events, brand promotions, and other exciting ways to celebrate.
Holiday survey data is powered by TOP Agency